Hot Springs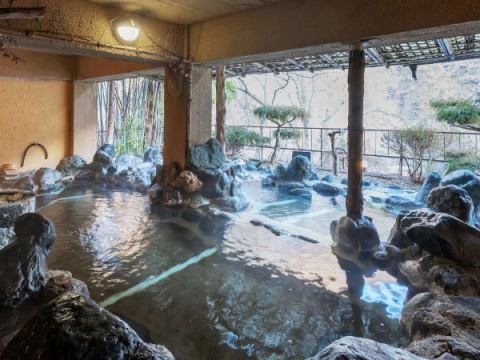 Four outdoor baths
Please enjoy Oigami Onsen-no-yu springs of Oigami Onsen-no-yu, which gathers abundantly, in 4 outdoor baths and 2 large public baths.
From the outdoor bath you can enjoy the four seasons of change, the view of the Katashina Keikoku Valley like a mountain water painting.
There is a steep stairway to the outdoor bath.Hold on to the railing, please take care.